Apr
10
Period: 18.04.2018 – 20.04.2018
Type of Activity:
Plenary session
Study visit at the Refugees
Centre of Caterini
Meeting with Young migrants and refugees
Vuenue of the activity: Katerini – GR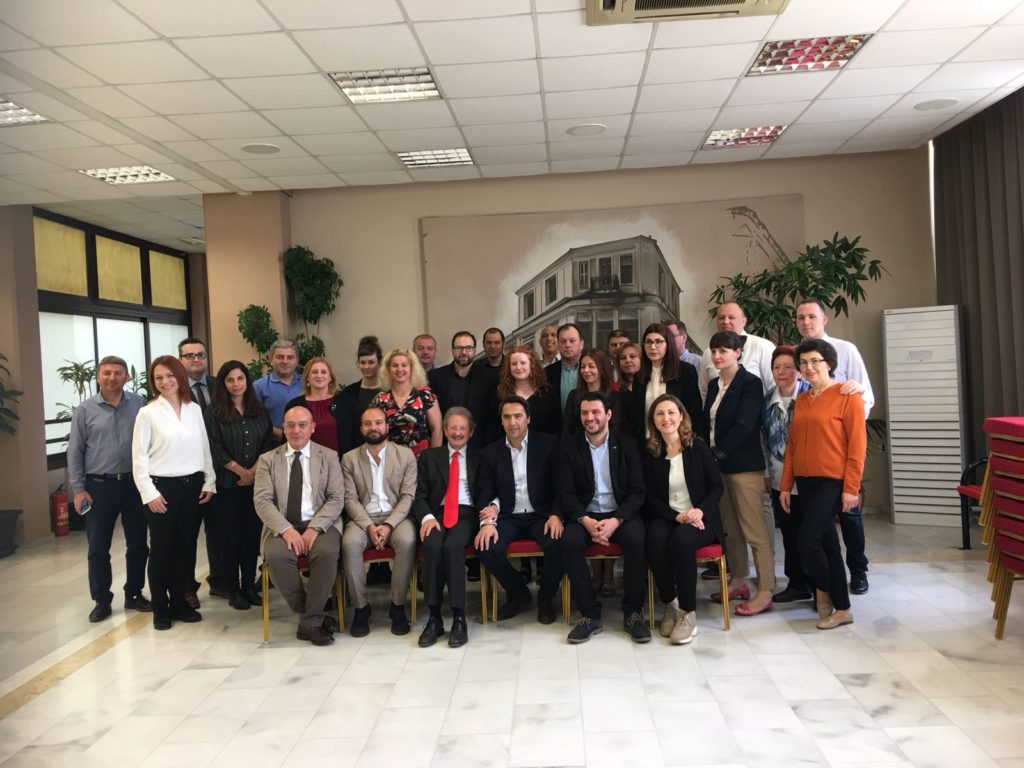 Click here to download the agenda
Programme
Thursday 19th of April 2018
Welcome by the hosting partner
Mayor of Katerini-Savvas Hionides or Vice Mayor-Nikos Papaziogas
Introduction of the meeting agenda and organizational information – Nikos Katanas ….Katerina Poda…(project staff)
Introduction and Information on the REACT Project by the Leader(ANCI Abruzzo)
Introduction of Partners
 Public workshop/Plenary session
"Immigration in Greece: policies and practices"
Mr Nikolaos Rangkos-Ministry of Migration Policy-Northern Greece and Epeirous Coordinator
Integration of the Refugees and Migrants
IOM Representative
Plenary session
Integration and education of Migrants and Refugee Minors
Ministry of Education Representative
– Plenary discussion
Partners meeting and Working groups
State of art of on-line survey about EU citizenship
Presentation of the main results, strength and critical aspects of the survey.
Working groups will focus on case studies and define the main thematic areas to include in. Issues, ideas and proposals will be collected in each group.
Working group and plenary session 
Issues, ideas and proposals discussed in each group will be presented to all participants in a plenary session.
Planning – schedule for next steps.
Discussing about the handbook and main contents; planning next meeting; dissemination.
Roles, tasks and deadlines. Other eventual internal issues
Friday, 20th April 2018
Overview – Carry over questions from 1st day and reflections
Meeting organisations/operators
Perichorisis(Local NGO)
Urban Housing Project
City Hall and then visit to houses and community center
ADRA Deutschland(INGO)
SMS Project(Site Management Support)
Study visit to the Immigration center of Kato Milia Hospitality Settlement.